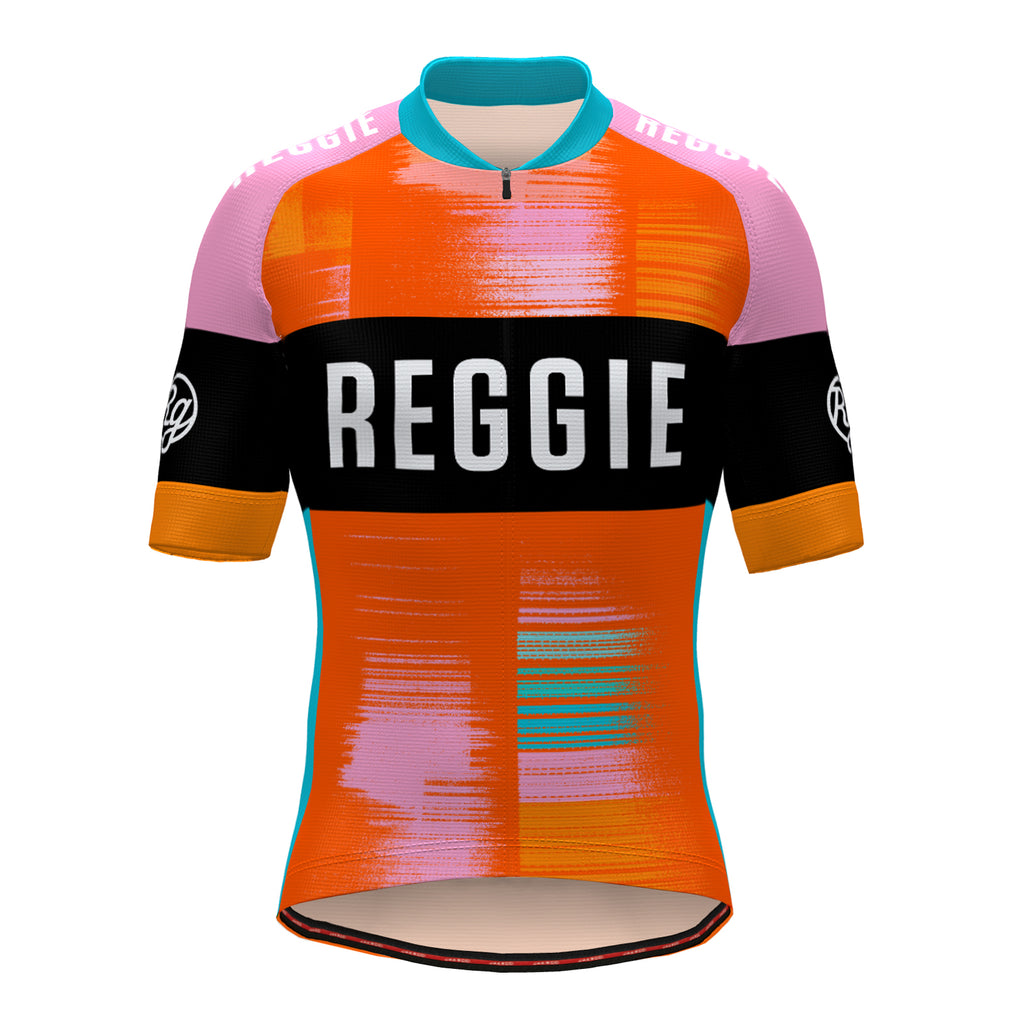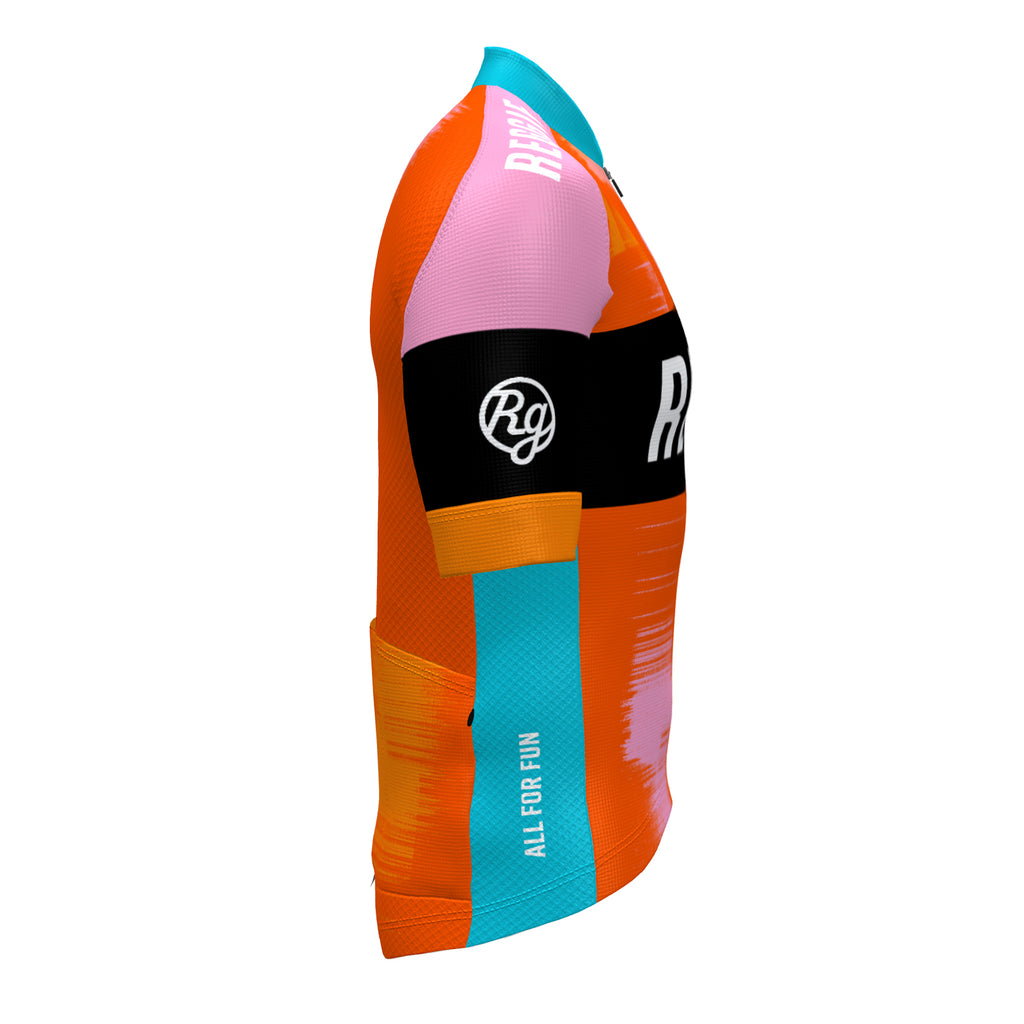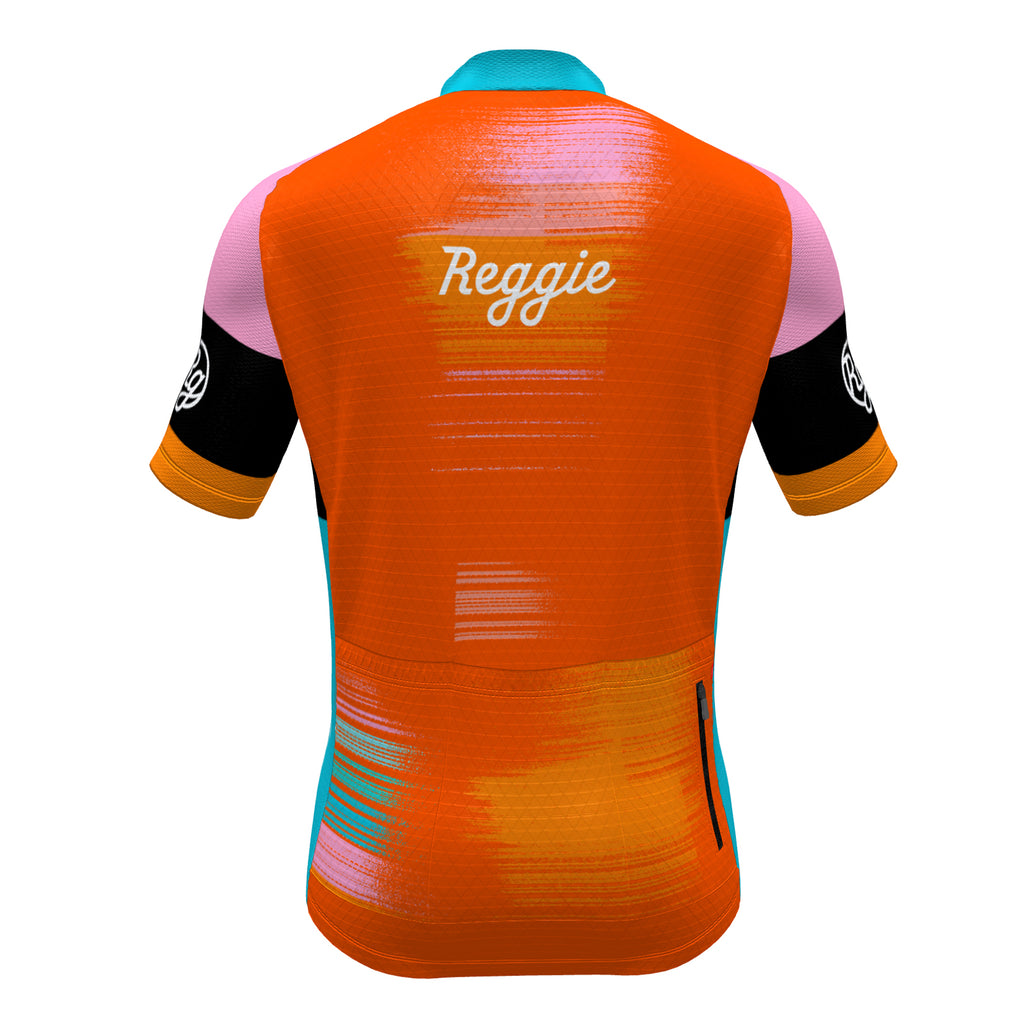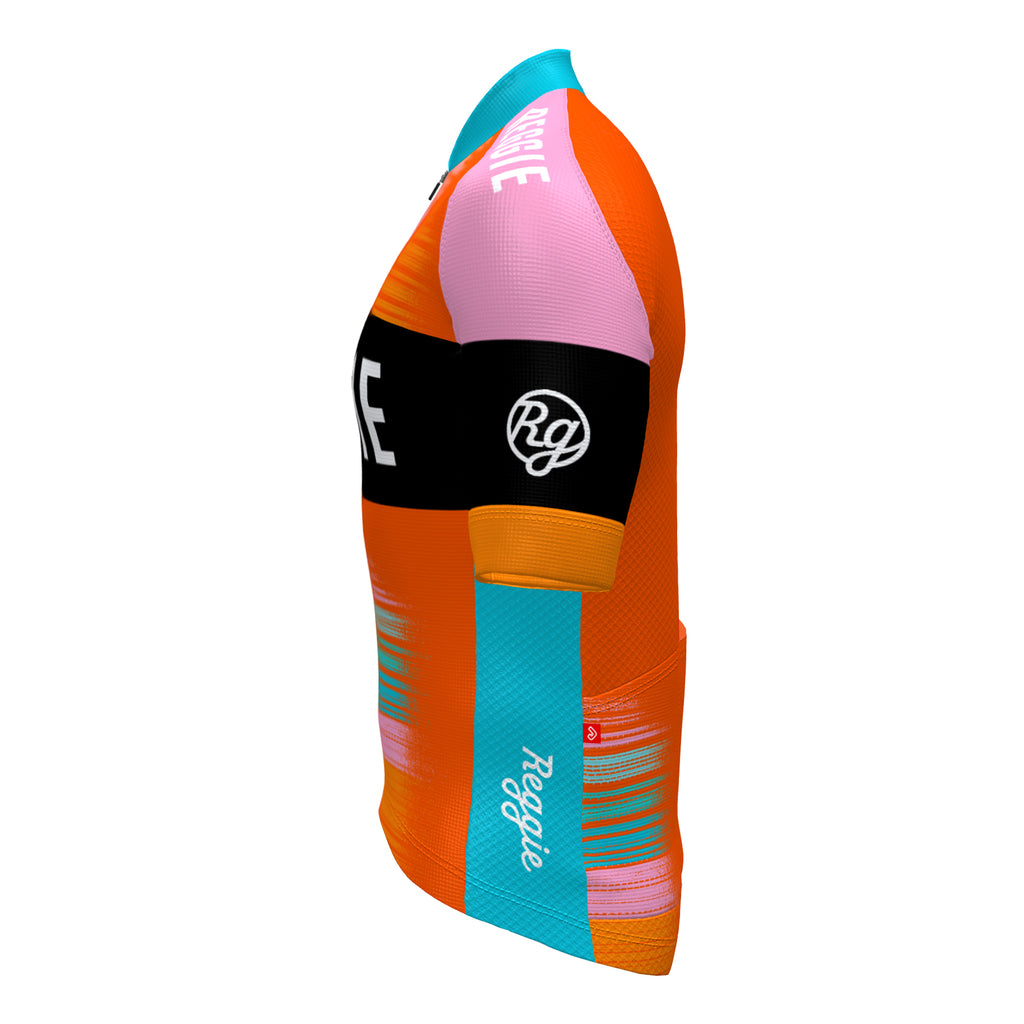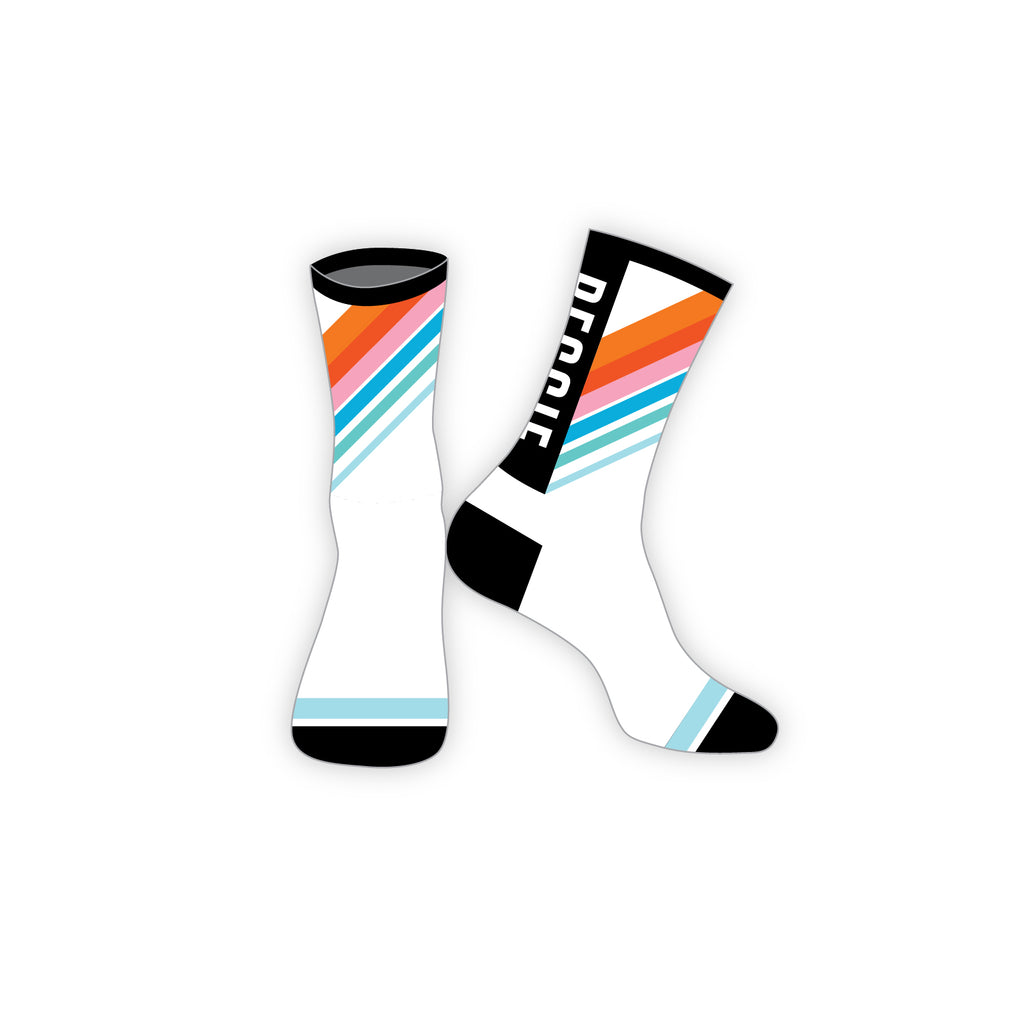 $130.00 CAD
$0.00 CAD
Orange Blur Jersey + Socks Pre-Order (Men's)
PRE-ORDER DEADLINE: JUNE 30, 2023
(Receive by end of July)

Since day #1, anything orange has been the best selling gear for REGGIE. The Orange Blur jersey takes orange to the next level: it's fast, reflects cycling jersey heritage, and no one else has anything like it. The best part will be hearing the crowds yelling 'Go Reggie!' as it blurs by on a race course.

Get this jersey in one of three versions:
Performance Level (CAD$130) with Fast or Faster Fit options or Ramble Level (CAD$90) with Standard/Ramble Fit.
See Size & Fit Guide Below


*BONUS! Get a pair of Profi Socks at no extra cost with this jersey.

______
---
Why You Want It
REGGIE Jersey:
Limited Edition by Pre-order only
3 fits to choose from – Fast, Faster and Ramble fits

Rg Rivet
Lightweight, high stretch polyester fabrics
Full length front zipper
Integrated reflective details
Three rear pockets + waterproof zippered pocket
Made by Jakroo for REGGIE
Designed by The Wills Kids
BONUS – Profi Socks
6" height (perfect)

Unisex sizing (see size chart below)
Made by DeFeet for REGGIE
Designed by the Wills Kids
Unisex Socks Sizing:
S
/ Fits Women's size 6–8 / Men's size 4.5–6.5 / EU 36–39.5
M
/ Fits Women's size 8.5–10.5 / Men's size 7–9 / EU 40–42.5
L
/ Fits Women's size 11–13 / Men's size 9.5–11.5 / EU 43–45.5
XL
/ Fits Men's size 12–14 / EU 46–48
*Final products may differ a little from the renderings.
There are no refunds or exchanges on pre-order items, so please select your sizing carefully.
Jersey Fit & Sizing
Three Fits: Fast, Faster or Ramble

With REGGIE, you get to select your size and your preferred fit.
FASTER is intended to be a really close fit.
FAST has a bit more give – it provides 3"-4" of added space in the body while keeping the same length as Faster.
RAMBLE is a more casual fit – not hardcore roadie and not full flappy downhiller. This simple and chill jersey is made for fun and performance on any ride.
Looking for your best size & fit?
Lay your favourite fitting jersey flat and measure pit to pit, front length (zipper), and across the waist opening. Compare your measurements to our jersey dimensions below.
Reminder: these are the garment measurements:
MEASURE:
A: Pit to Pit

/

B: Waist Opening

/

C: Zipper Length
Men's Sizes:
Fast Fit:
Faster Fit:
Ramble Fit:
XS
A: 17.7"
B: 15.4"
C: 19.7"
A: 16.1"
B: 13.8"
C: 19.7"
A: 17.25"
B: 12.5"
C: 19.6"
S
A: 18.5"
B: 16.1"
C: 20.5"
A: 17"
B: 14.6"
C: 20.5"
A: 18.25"
B: 13.75"
C: 20.4"
M
A: 19.3"
B: 17"
C: 21.25"
A: 17.7"
B: 15.4"
C: 21.25"
A: 19.5"
B: 15"
C: 21.2"
L
A: 20.1"
B: 17.7"
C: 22"
A: 18.5"
B: 16.1"
C: 22"
A: 21"
B: 16"
C: 22"
XL
A: 20.9"
B: 18.5"
C: 22.8"
A: 19.3"
B: 17"
C: 22.8"
A: 22"
B: 17.25"
C: 22.8"
Save